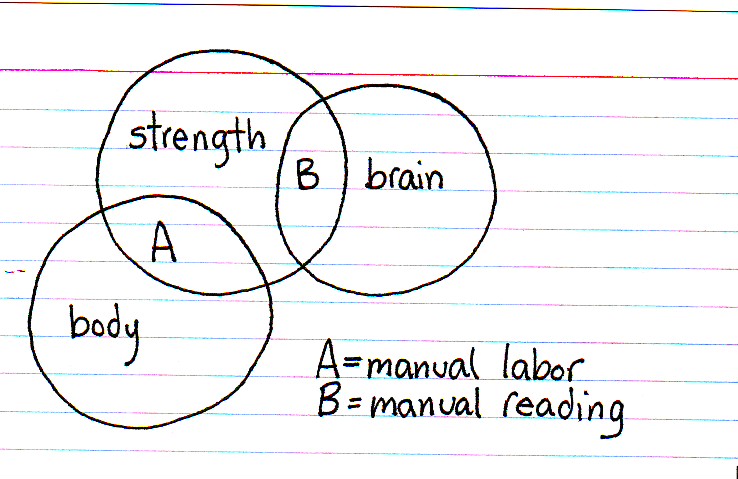 Another good one from Jessica Hagy.
The other day, I went to Chinese Restaurant with some cow-orkers for some Nice Chinese Food. Why do these things tickle me so?
(full size)
but does it work?
Any money I receive will be spent on new pens (Pilot G2, of course).
I was minding my own business this morning when into my office bursts a bear holding a shark. The bear looked like it had outgrown its own skin a little (and perhaps eaten my daughter Brooke), but I believe this made it look even more terrifying. Here is the blurry photograpic evidence to back up my claim:
This title is self-referential

People who know me well understand and accept with only minor complaint my penchant for self-referential humor. I don't know why the bootstrap problem intrigues me so much, but it does.
Well, it appears to be rubbing off onto at least one of my children. Tonight as I unpacked our new label machine, Brooke (my 10 year old) said, "Dad, make a label that says 'label machine' and stick it on the labeler."
sigh
Daily Aptonym: Realtor Julie Holmes